Muhammad Qayum, an Afghan refugee supported by CRS, recently graduated from the Calvary Hospital Refugee Mentoring Program. Muhammad and his wife, Sharifa, arrived in Canberra just over a year ago and have embraced many new opportunities including Muhammad's participation in the mentoring program.
Born in Afghanistan, Muhammad spend many years living in Pakistan as it was too dangerous to remain in Afghanistan. There he worked for more than three years in a pharmacy. He has long been interested in a career in the medical field, so he was keen to take up the mentoring opportunity offered by Calvary Hospital. Under the program he volunteered one day a week for 12 weeks, working alongside hospital mentors. He had placements working on the Health Information Systems and supply chain, which gave him valuable insights into the hospital systems in Australia.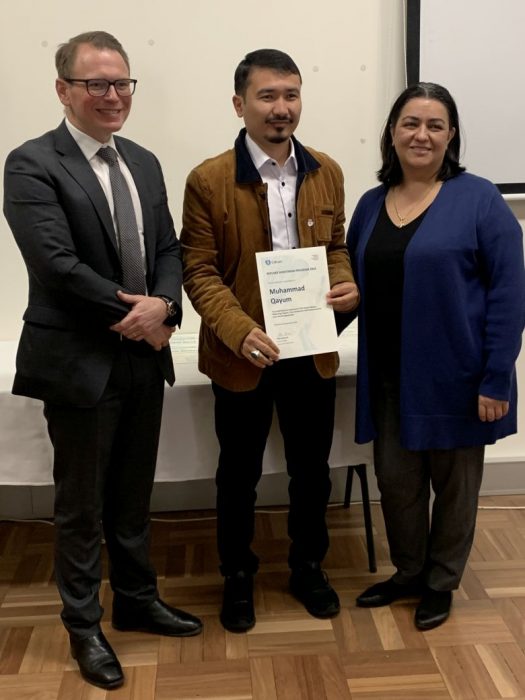 In his graduation speech, Muhammad thanked both the Calvary Hospital and CRS for facilitating this opportunity and said that the mentoring gave him confidence to apply for a job at a local pharmacy in Canberra. He is now working there full-time. He hopes to study pharmacy at the ANU to become a professional pharmacist. In his speech he also talked of his commitment to use his knowledge and skills gained to give back to Canberra's diverse multicultural communities. He and Sharifa have recently had their first baby.