"Our relationships with Sameer, Inas and their children have enhanced our lives"
In many ways Sameer, his wife Inas and their four children are typical Canberra residents. They're involved in the community and have a strong network of friends; their children attend local schools and love their soccer, and they are both studying at Canberra Institute of Technology (CIT). Sameer has completed a Cert II in Business Administration; Inas has finished Certs II and III in English language and is now studying Cert IV in Education Support.
Their Canberra Refugee Support (CRS) team member, Moya, and her husband Brian are like family, who encourage cultural and family celebrations and spoil their children as grandparents would. But this semblance of normalcy is hard won and still not guaranteed, as the Iraqi family waits for a decision on their application for Permanent Residency.
After applying for asylum for himself and his family in Canberra in 2016 following an intense medical and administrative career as a senior official in the Iraqi Army, Sameer says he and his family felt bleak and depressed. Sameer had experienced a health issue that had left him temporarily unable to drive, and with Inas also unable to drive at the time, they felt unsupported and facing a "vague and uncertain future". It was then that CRS formed a team of four locals who lived near the family to help with immediate needs like driving to appointments and coordinating access to services. The team eased the family into a supportive community network, helping them with appointments, children's homework and education including enabling Inas to complete a Cert II and III in Education Support from Canberra Institute of Technology (CIT).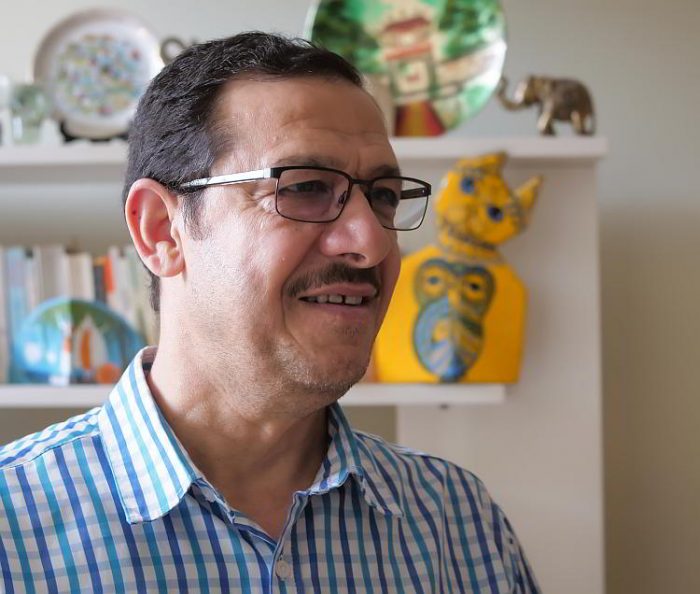 "Before coming to Canberra, I thought it was like any other city," says Sameer. "But now I love this city and these people. Canberrans are very generous. If you don't ask, they will offer. Finding the CRS, and Moya and Brian, has helped us feel more secure – we now feel that someone is backing us. They have never hesitated to help, never said no".
Over the four years, the support team reduced in size as the family's needs decreased. Moya is now the only remaining team member and like many CRS relationships in the 'good neighbour' model of support, Moya says that the benefits are entirely mutual.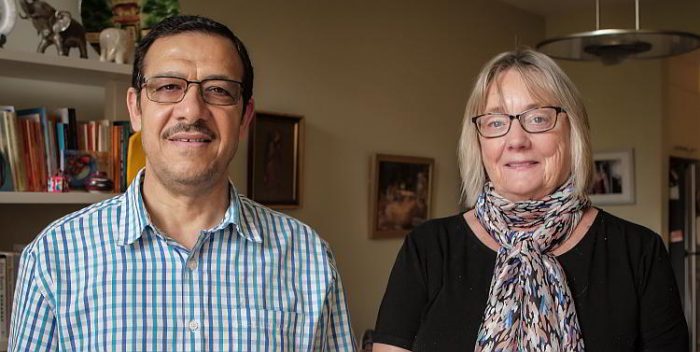 "Our relationships with Sameer, Inas and their children have enhanced our lives," says Moya. "We don't have grandchildren, so those four delightful children coming into our lives is a gift," she says. "I have rediscovered a love of baking for their birthdays! When I had my knee operation, Sameer and Inas supported me, visiting me in hospital and helping me in my recuperation. They are good friends".
Moya was attracted to the CRS because of the 'decent, unfussy, and secular approach' to supporting refugees. "CRS is small, local and accessible. It doesn't over-reach. There are no meetings, no administration, just straightforward person-to-person support, neighbour to neighbour" she says. "I feel like I'm a link in a web of kindness".